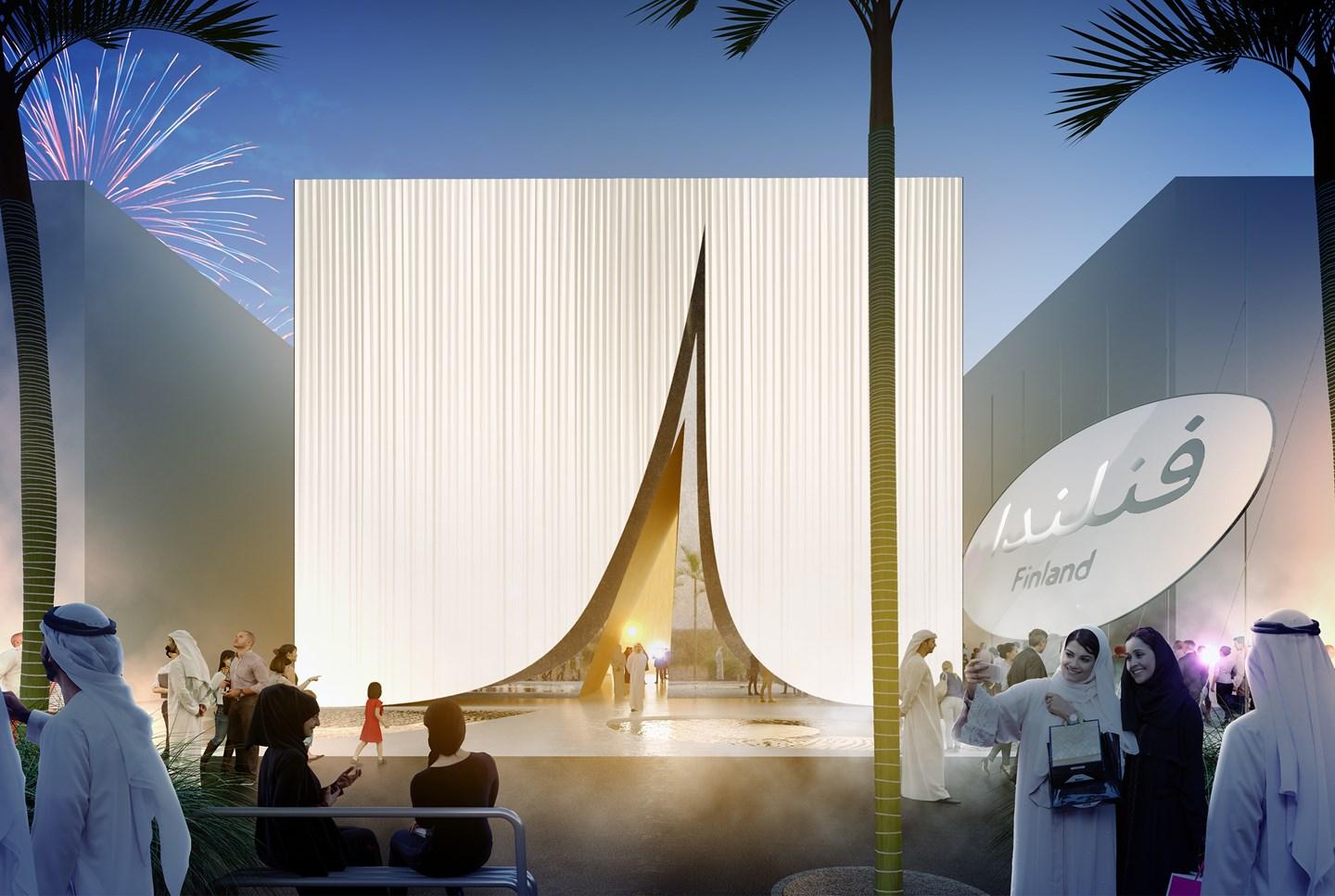 Expo 2020 – Finland pavillion Lumi is build sustainably
Over 14 months to grand opening, but construction is already on.
Finland pavillion at Expo 2020 is moving from design phase to execution phase. Our global worksgoup, put together by Factor Nova and Five Currents, has worked together with Business Finland since autumn 2018. Design led by JKMM architects is now approved by Expo-authorities and execution has started. Special building conditions in Dubai has been conscious challenge since day one. Good local network and knowlegde has already shown its value.
ExpoMobilia, the main contractor, has been keen to take care of not only high quality work but also the working conditions at all times on site. Clean water, rest periods and rycycling the construction waste has been fundaments since the beginning. We are sure that the pavillion will be superb, but when working like this, the whole journey will be sustainable story, from which Finland and all partners can be proud of.